The Continuity Approach to Family Business Challenges
Guiding Stakeholders Through Challenges of Shared Ownership
Since 2003, Continuity has been working closely with clients from a wide range of industries across the United States and abroad. These clients include family businesses, family offices, boards of directors of family firms, family councils, trustees and families of wealth, and the trusted advisors who serve them (see a video below). We also work with educational institutions and private equity firms.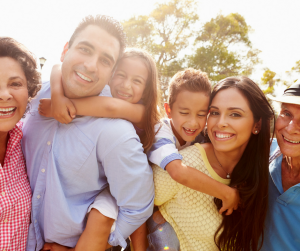 We believe that being able to work together to manage inherent family business conflicts is the most critical factor in the success of the business. Our team of advisors are experts in business and family systems. We have a deep understanding of how these unique conflicts affect families in current and succeeding generations.
Our Family Business Advisors Develop Tailored Family Business Strategies to Ensure Success
Most family business stakeholders face challenges that they were never trained to handle. They can become stuck and unable to make good decisions in a timely manner. Or, worse, they can suffer through extreme and destructive conflicts.
Our team has developed tailored strategies which are specially designed to help guide families confronting these challenges. We work with them to ensure they are on the right road towards success. But it's not just the success of the shared enterprise we care about, we also assist the business stakeholders to enhance all their important and continuing relationships.
Our unique conflict management strategies are integrated into every one of our comprehensive services. They are supported by analysis, individual and team assessments, and coaching from the Continuity team of specialized professionals. Family stakeholders are then able to effectively implement actionable plans and new structures, using the skills and strategies they developed with our help.
Save
'People I see are already engaged in litigation… in deep, deep friction, so a lot hasn't worked. Blair and Doug's high level of sophisticated service helps families navigate these tumultuous waters.'
Attorney Roy Kozupsky, Partner at Moses & Singer, discusses bringing his clients to Continuity Family Business Consulting and how Doug Baumoel's and Blair Trippe's approach impacts those families.
Save